beauty girl
Winter – a challenge for your skin. How do we meet him?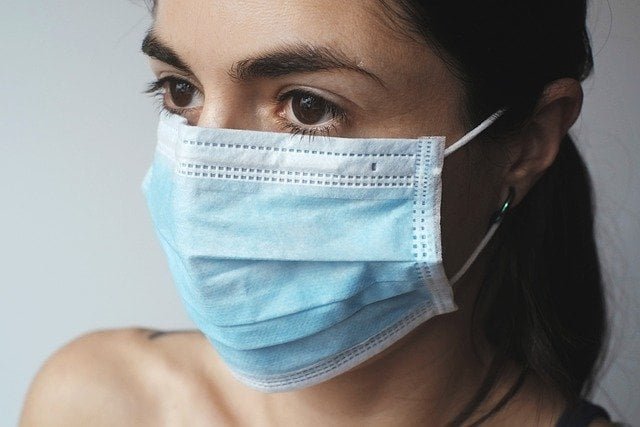 Winter – a challenge for your skin. How do we meet him?
Healthy skin is not just about looking good. First of all, it protects the body from many viruses and bacteria that a person is exposed to every day, from ultraviolet rays that damage cells. Skin health also directly affects our well-being. Meanwhile, the winter months pose a tougher skin challenge, perhaps even tougher than hot summers. In winter, we often complain of dry or red skin or exacerbation of diseases and ailments such as eczema.
How to take care of your skin in winter?
First of all – moisturize it well every day. A good winter cream should retain the moisture of the skin and at the same time protect it well. This is why face cream for frost has a thicker texture than skin care products used in other seasons of the year. This is due to the fats contained in the cream, which "thicken" the cream and are responsible for forming a protective barrier that protects the skin from cold and wind.
Winter makeup cream should not be greasy, but it should lock the water inside the skin and thus protect the skin from drying out. Water binding component, for example, hyaluronic acid. Fortunately, the cream that protects the skin from wind and frost should not leave a greasy film!
It is good that the winter cream contains substances that strengthen the microvasculature. This is the function of vitamin C or vitamin K for example.
Winter skin care – moisturizing and soothing
The skin becomes dry in winter, as a result of weather conditions and dry air in heated rooms. This dry air can "pull" moisture away from the skin. Therefore, it is worth considering the use of air humidifiers in the rooms, especially in the bedroom.
Protect your skin from the wind. Creams containing ceramides are ideal as a protective shield for the skin. Also, do not forget about lip balm – the lips are often the first "victims" of wind and frost, especially if you lick them.
Choose creams that moisturize the skin for a long time. These properties contain the aforementioned hyaluronic acid, aloe vera, rice proteins, oils, and vegetable butters (such as shea butter, olive oil, and almond oil). Do not forget about ingredients that soothe the skin and prevent it from redness, such as allantoin.
Clean your skin…but don't overdo it!
Intensive cleansing removes the skin's natural moisture. Therefore, use mild, non-drying skin cleansing products. under20 antibacterial tonic gently cleanses the skin, regulating sebum production and eliminating shine, while leaving skin hydrated. The allantoin present in the activator calms skin irritation.
Peppermint, soothing and refreshing, is present in the Antibacterial Agent Facial Cleansing Foam Under 20 . It is also worth paying attention to the content of prebiotics, which help restore the natural protective barrier of the skin. Also good make-up remover oil will be useful for cleansing the skin, but avoid tonics that contain alcohol.
In winter, you do not even have to give up peeling, but choose products that are gentle and not irritating to the skin. Instead, avoid rough exfoliation. People with sensitive skin should stop mechanical peeling in favor of enzymatic peeling. Enzyme Peel Under 20 is a combination of effective exfoliating ingredients (papain) with matting, antibacterial (white clay) and moisturizing ingredients. In addition, green mangoes have an antioxidant effect.
Use cleansing masks at least once a week. Thanks to them, you will not only get rid of dead skin, but also improve the absorption of nutrients by the skin. Stardust peel-off mask from under 20 contains nourishing volcanic water, fully crystallized diatomaceous earth and carbon that regulates sebum production.
Protect your skin from the sun
Remember that not only the summer sun but also the winter sun can be dangerous for the skin. Therefore, in winter, use creams with a minimum SPF of 15, and preferably SPF 25 or higher. Especially since the snow reflects the sun's rays, causing it to "attack" from above and from the surface.
Winter is a tough time for your skin. However, thanks to the right cosmetics, you will help her to survive in perfect condition.
.