Beauty
Spring make-up – what is it? Our suggestions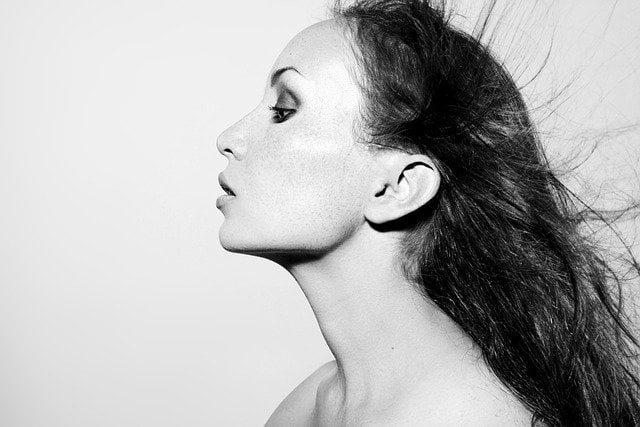 Spring make-up – what is it? Our suggestions
Dry, tired, red skin after winter? This can be avoided with the use of appropriate cosmetics, but not everyone succeeds. The spring face is a radiant face, full of energy, just like the awakening of nature around it. However, all you need is a few hydrating and nourishing products that will restore the luster of your face, plus a few makeup tricks that will help you enter spring immediately with beautiful skin. What else are spring makeup ideas worth considering?
Prepare your face for spring
Add glow to your skin after the winter season, and work on its proper hydration. Creams containing natural plant oils, including hemp oil, edelweiss extract or fruit with strong moisturizing properties, help. You will achieve the effect faster by using additional moisturizing tonics and facial cleansing foams as well as moisturizing and soothing masks.
Under 20 Aqua Booster Juicy Watermelon Mask is a thin, ultra-hydrating mask on a sheet. It restores optimum hydration to the skin and relieves irritation. Watermelon extract contains vitamins A and E and potassium. Citrulline captures free radicals, refreshes and revitalizes the skin, the vital plant deeply ferments and intensely moisturizes, soothes irritations and strengthens the natural protective barrier. Finally, pineapple extract contains vitamin C and malic acid – they strengthen, nourish and brighten the complexion.
Face Foundation – Light, Matte
Apply highlights to moisturized and nourished facial skin . Avoid heavy liquids – choose products that allow your skin to breathe. Best for acne-prone skin would be an antibacterial liquid that covers pores and does not clog them. BB creams under 20 even out skin tone, have anti-bacterial and mattifying properties, and at the same time – thanks to marine algae and hyaluronic acid content, they leave the skin hydrated.
A light powder is sufficient for foundation – matting (such as fat-absorbing rice powders or light mineral powders) or bronzer if you prefer a warmer look.
Spring 2021 makeup – what about the lips?
Spring is the return of lip gloss. Lip glosses visually enlarge the lips, add freshness and springtime juiciness. Makeup trends in lip gloss There are currently beige, caramel and colorless lip glosses, but adjust the color to your own preference.
If you prefer more matte lips, spring 2021 is also the return of soft pink lipstick. Delicate, pink powder looks feminine and gentle. You don't have to bother with precise application of lipstick and emphasizing features – that's what the magic is all about!
Highlights are welcomed with lipstick. The eyeliner should be one or two shades darker than the color of the lipstick.
Fans of the classics can reach for lipstick without fear. Warm red will be best for ladies with peach skin, and cold tones will be ideal for blondes and jet black brunettes.
Eye – black, sky blue or dark orange streak?
Expressive black streaks reign supreme in makeup trends this spring. You can create a fancy pattern above the eye, or outline the entire eye contour and thus create a very expressive look.
There are also blues favorites – all blue pencils and eyeliners and eyeshadows. You can choose a matte or shimmer shade and spread it all over the eyelid. If you prefer an eyeliner, choose one in an intense shade to make the line expressive. Or maybe you will choose blue mascara?
And for the brave – shades of orange or yellow! These are the colors that will be very trendy this season.
Gold, brown and caramel
On the one hand, fair skin with blue eye shadow or contrasting lipstick, on the other – a suggestion for those who prefer a warmer look. A little bronzing powder, caramel eye shadow, and again a lip gloss (also in warm tones of caramel, shimmery brown, and deep dark red) – this is a proposal for late spring and an introduction to summer. This makeup warms up the image, it's sensual, holiday – and it's easy to do in front of your mirror.
.