beauty girl
Cleansing oil: how to use the product that cleans and nourishes the skin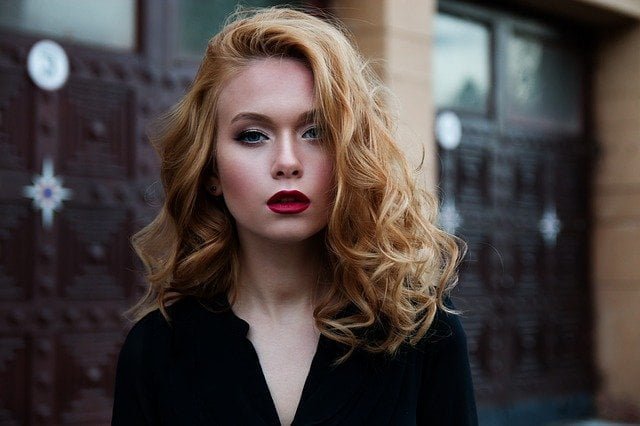 Have you ever heard that makeup spoils the skin and causes pimples? If you do not give up good makeup, then you should not worry: skin aging and clogged pores occur only if the products are not completely removed after use. In this sense, cleansing oil can be an ideal ally and alternative to make-up remover.
This product consists of an extract of vegetable oils that have nourishing properties for the dermis, such as macadamia oil, rosehip oil, almond oil and others.
Although the name may frighten people with oily and/or acne-prone skin, the product has no contraindications according to Heloisa Olivaan, a biochemist and cosmetologist at the Olivian Institute. "It's perfect for any skin type, including dry skin, combination skin, and sensitive skin," he says.
In addition, especially those with dry skin can fall in love with it, after all, its properties also promote skin nourishment and hydration.
Benefits of cleansing oil
The cleansing oil gently cleanses and removes all impurities from the face, without removing the skin's natural oil and pH imbalance. Although the product is a fad among makeup lovers, it is also effective in removing dirt and pollution particles that are deposited daily on the skin.
Sensitive skin tends to suffer more from environmental pollution, a factor that stimulates inflammatory processes (pimples) and accelerates the appearance of signs of aging, such as sagging, wrinkles and blemishes.
According to Heloisa Olivan, these elements, which we often don't see, stick to the skin and lead to an imbalance in the microbiome (the skin's defense bacteria), making the skin more susceptible to the natural aging processes.
The cleansing oil also provides unclogging pores, giving the skin a healthy look and protecting against excess blackheads. It is also worth noting that the resulting nourishment to the dermis is necessary for a smooth and natural appearance.
"A cleansing oil is very practical. If you have a product that can remove impurities and moisturize at the same time, this product brings many benefits. In its composition, from different oils, there are benefits for different skin types." expert concludes.
Another advantage of cleansing oil is that it can easily remove waterproof makeup. "It can replace makeup remover, as it can even remove those heavier, more pigmented makeup without damaging the skin," confirms Heloísa Olivan.
Can oily skin use cleansing oil?
According to the specialist, not only people with oily skin can but should invest in using a cleansing oil. The esthetician highlights, "A lot of people think that oily skin doesn't need moisturizing and that it's already damp skin, so it can't benefit from vegetable and essential oils. But this is really a myth."
How to use the cleaning oil
In general, a cleansing oil can be added to your skincare routine by substituting makeup remover or before washing with soap or a cleansing gel. The step of washing the skin after using the product is extremely important: without it, the benefits of the oil can be reduced or curtailed.
Check out the step-by-step guide on how to use the cleansing oil on a daily basis:
1. Apply the cleansing oil to your hands or directly to a dry face
2. Make circular motions on the skin to remove impurities and make-up
3. Remove the product with a damp towel, gently, without rubbing the cloth
4. Wash your face normally with soap or cleansing gel
5. Enjoy clean, nourished and smooth skin
"If you can leave the cleansing oil on the skin for a few minutes, that's great. But if it doesn't, no problem, because from the moment it comes in contact with the skin, it starts to do its job of cleaning and moisturizing," suggests Heluisa Olivan.
4 oil filter options to buy
You can find different types of cleansing oil on Amazon. paying off:
Gokujion Oil Cleanser, Hada Labo
Gokujyun oil cleansing removes make-up and impurities from the skin. Its formula contains two types of hyaluronic acid that deeply moisturize the skin. The product is free from perfume, alcohol and any kind of dyes. It costs R$82.23 on Amazon.
Chamomile Cleansing Oil, The Body Shop
The Body Shop Chamomile Cleansing Oil promises to deeply cleanse the skin without damaging it. With chamomile oil as the main active ingredient, the product is recommended for irritated and sensitive skin
Vizzela cleansing oil
Vizzela Cleansing Oil is enriched with chrysanthemum extract, which brightens tired skin thanks to its invigorating and revitalizing properties, as well as providing balance to the skin. With a simple massage, all impurities can be removed from the skin, including waterproof makeup.
Facial Cleansing Oil, QRxLabs
QRxLabs Cleansing Oil is 100% vegetable oil, made from a blend of olive oil, grape seed oil, lemon oil and tangerine. In addition, the formula is rich in vitamin C and E, two powerful antioxidants that make the skin more radiant. It's a real treat while deep cleaning. 16