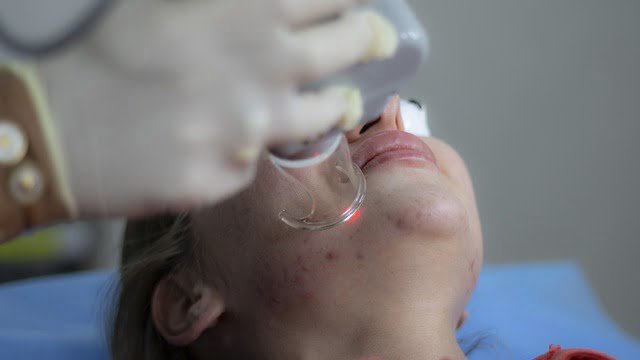 9 tips for glowing skin
Here are some great beauty tips for the face to get the glow you've always wanted. Browse our beauty secrets and learn how to take care of your skin and solve all your problems. Follow our tips regularly to get beautiful, dazzling skin naturally.
We highlight
The secrets of beauty lie in the right attention to the skin.

Stress management techniques are the secret to beautiful skin

Good nutrition gives you more radiance and beauty
How do skin imperfections appear?
Long nights and late sleep lead to the appearance of dark circles around the eyes in the morning. The wrong use of cosmetics makes the skin dry and dead over time, and some types of skin, such as oily, appear to have problems and other things and other factors. The flawless, blemish-free and acne-free skin you've always wanted is no longer a dream but a reality.
9 tips for beautiful skin:
1- The golden rule:
 Make sure to remove makeup before bed, because the skin needs to breathe throughout the night, and makeup prevents this, as leaving it on all night clogs the pores, causing pimples or blackheads. If you do not have a makeup remover, just put a little olive oil on a cotton pad and gently massage the oil on your face to get rid of makeup and dirt. Exfoliation of the skin is more than necessary once or twice a week to remove the dead layer by applying a paste of walnuts in the form of powder with yogurt to exfoliate your skin, as the antioxidants in walnuts help remove dirt and enhance skin radiance
2- The sun and the skin:
Wear a sunscreen with an SPF of at least 15 to block UVA and UVB rays because lifelong exposure to the sun can cause wrinkles, age spots, and other skin problems, even if it's cloudy or cold outside. Don't neglect sunscreen without excuses.
3- Nutrition:
Consume fresh vegetables, fruits, adequate proteins and vitamins. A diet rich in vitamin C and low in fat and sugar enhances skin radiance. Avoid sharp, fermented foods, salt, citrus, and fried foods instead replace them with bland foods like rice, oatmeal, and apple juice.
4-

Doing sports:
Regular exercise, running and yoga, will give your body the necessary blood circulation and help cleanse your entire body, and you will notice a radiance on your face after exercise. But avoid skipping skincare products before and after exercise
5- Sleep:
Try to sleep at least 8 hours every night because the long nights tire the skin and dark circles form around the eyes. Do not forget to clean the skin before bed and moisturize the face before bed
6- Drinking water:
You should drink at least 8 glasses of water a day and eat fruits and vegetables rich in water such as watermelon, cucumber, strawberry, orange. Use rose water to prevent puffy eyes in the morning, maintain the pH and moisturize your skin naturally.
7- Acne:
To remove acne you have to follow the following

Wash your face with warm water three times a day, gently massaging the face in circular motions

The detergent should contain alpha hydroxyl acid or beta hydroxyl acid
Avoid popping pimples, which leads to more swelling and redness, or even scarring. All you have to do is clean the area with rose water and put a green tea bag for 10 minutes.
8- Go back to how the roots work:
Use an Ayurvedic scrub to nourish the skin and make it breathe better. This is available to everyone. 2 tablespoons of chickpea flour, half a tablespoon of turmeric powder, camphor pinch, and a little rose water or milk, if available.
9- Psychological comfort:
Enjoy psychological comfort and stay away from factors that disturb your mood and apply a fresh cherry mask before going to bed for 15 minutes, then wash your face with lukewarm water.